High Category Hotels

Medium Category Hotels

Months
Mar-Jun, Sept-Nov

389 € *

326 € *

* Prices per person based in double occupancy. Single supplement fee 50 euros per day
2 days / 1 night tour - Running for fun!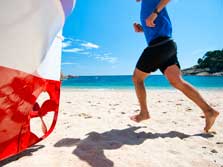 Included in 2 Days / 1 Night Package
High quality Breakfast in every hotel Gastronomic Tour
Luggage transportation
GPS and tracking devices
Personal guide to support you on the trail.
Transportation when needed from your hotel to the running starting point
Special chosen hotels on half board
Dinner every night Gastronomic Tour
Itineray description
Day 1 - Getting to the sea
From the mountains to the sea (23 km – Elevation gain: 520 m – Elevation loss : 687m)

Starting from Mas Cals we will head up to get to Fitor church and from there by small technical trails down to the Mediterranean.
We won't be seeing the sea until it is just in front of us, we will spend the rest of the day following the coastal line, a trail will take us by fisherman huts, the Dalí hut, and pleanty of small virgin beaches and cliffs.
We will end the day running trough the Mediterranean village of Calella de Palafrugell, where the hotel Casamar which is also a one michellin started restaurant will be waiting for us.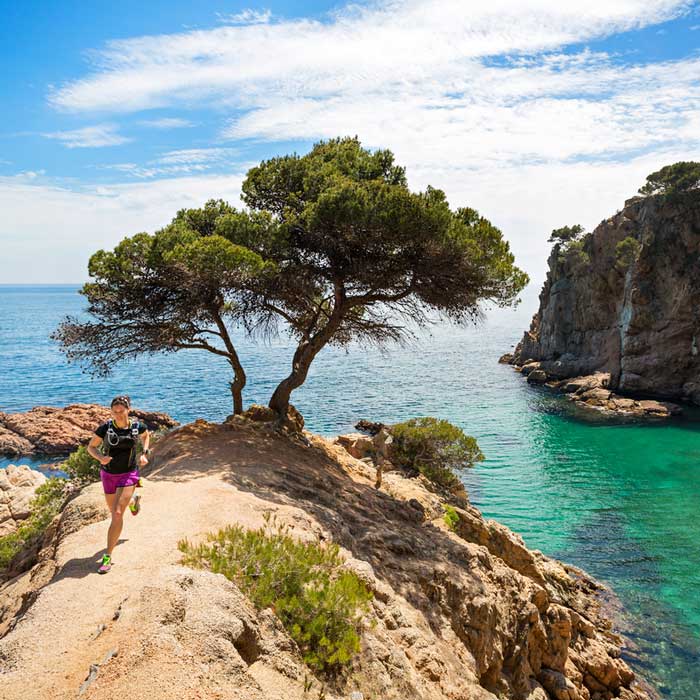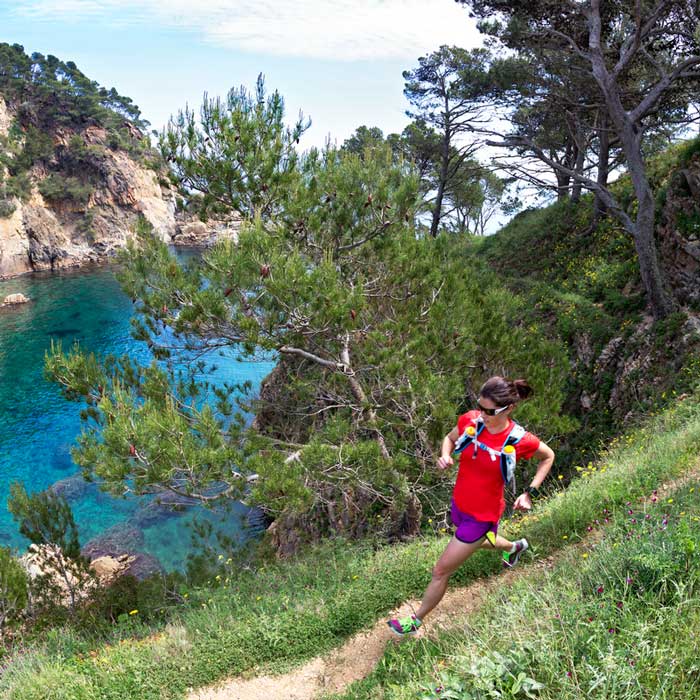 Day 2 - Paella day
Lighthouse, cliffs by the coast to Paella Village (20 km – Elevation gain: 592m – Elevation loss: 707m)

From Calella we will climb up to the Sant Sebastiá light house with spectacular views of the Mediterranean, from there we will run by a trail next to the coast pasing by some of the most beautiful areas in the whole trip until we got to Tamariu where our famous diving board is, after a refreshing swim we will head inland until getting to Begur a pictorest town with a castle on it's top, and then after crossing several mountains to the medieval village of Pals, where we will enjoy a local Paella.
Our accommodation tonight will be a small castle which was once the residence of the inquisition officer in the area.